Sunderland chief executive Martin Bain is determined to appoint a new manager soon to replace David Moyes.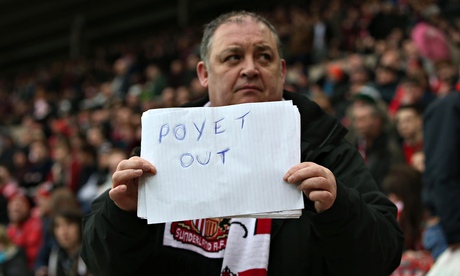 He said that he wants to give the new manager enough time to prepare the team for next season and this is why he has intensified his search.
At the moment it is Simon Grayson and Derek McInnes who are the favorites for the Sunderland job, but a decision will be taken soon.
Martin Bain admitted that it is not an easy task as he is looking someone for the long-term. He said that the club has experienced some really tough times last season and that it is important to find a manager that has the necessary experience to get the club back on track and challenge for promotion next season.
The Chief Executive said that it is not always an easy transition from the Premier League to the Championship and that it is important that the club wins its promotion back as soon as possible. The longer you remain in the Championship, the more difficult it becomes to win promotion.
Martin Bain said that he will be holding a number of interviews in the days to come and that he does not want to rush himself. He said that he has a clear idea of the type of manager that he is looking for and that he wants to make sure that the manager will accept the Sunderland project.
Martin Bain said that the new manager would be given enough money to build a new team that will be able to compete for promotion and that they will also be looking forward to keeping the players that they already have. Only the players that have a relegation clause will be allowed to leave the club during the transfer window.