Sunderland have the advantage in their playoff semifinal tie with Sheffield Wednesday in League One after the two teams met at the Stadium of Light for the first leg on Friday night. The Black Cats were able to establish a 1-0 lead in the tie at the end of the first leg thanks to the first half strike from Scottish striker Ross Stewart.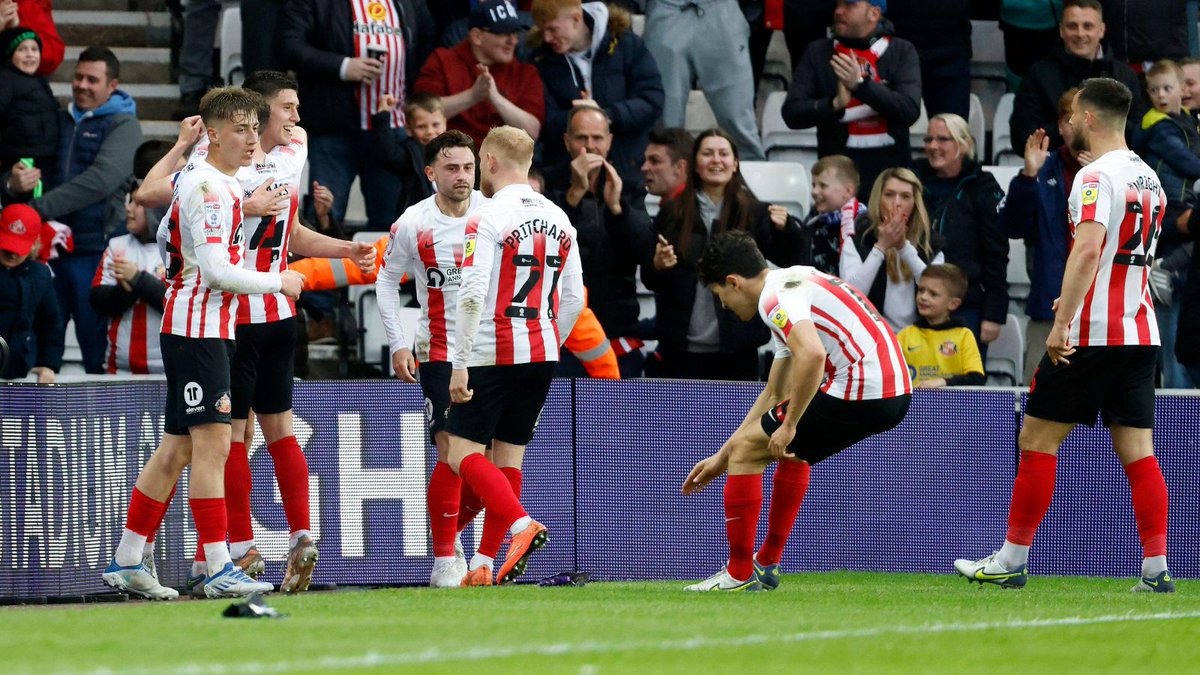 Ahead of the first leg, Sunderland skipper Corry Evans had hoped that his team would repeat the emphatic victory delivered in their home game against Sheffield Wednesday in the regular season, but they were not able to achieve it. Evans and his teammates were restricted to just one goal in comparison to the five goals scored when the two teams met at the same venue in December 2021. Sunderland were able to record a 5-0 win over a Sheffield Wednesday side just recovering from a Covid-19 outbreak at the end of the game. The Black Cats avenged the 3-0 defeat handed out to them when the two teams met for their first league meeting earlier in the season.
Sunderland have work to do if they are to progress into the League One playoff final ahead of their semifinal opponents after the slim victory recorded in the first leg. Stewart scored the only goal of the game four minutes into added time in the first half.
The Black Cats need to avoid defeat when the two teams meet at Hillsborough for the second leg on Monday night to secure their place in the playoff final. The good thing is that Alex Neil and his players are now unbeaten in the last 14 games ahead of the game. They would be in the playoff final if they make it 15 games without defeat at the end of the second leg clash with Sheffield Wednesday next week.